This week is devoted to how we save money on laundry. Today I'm going to show you how to make your own laundry detergent. It's easy and best of all it saves money :) So here is what you will need.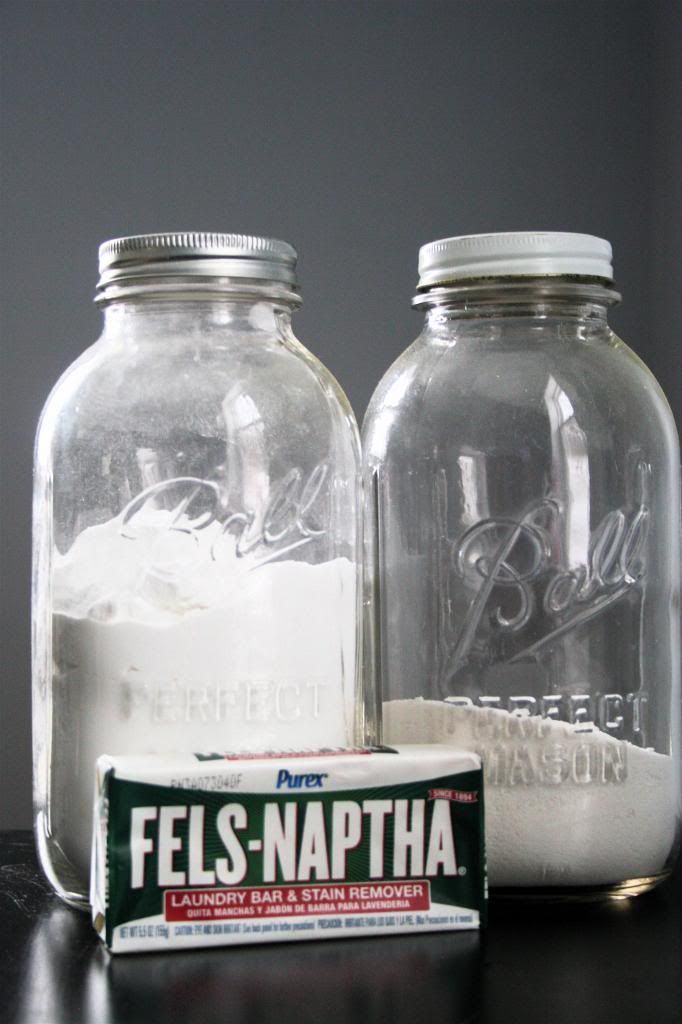 Supplies:
2c. Finely Grated Fels-Naptha Soap
Cheese Grater
Large Bowl to combine ingredients
**I use Arm & Hammer Super Washing Soap. The Borax is just regular 20 Mule Team Borax, and if you can't find the Fels-Naptha, you can use some other form of bar laundry soap. I find all of the ingredients in the same aisle as the laundry detergent.

*********************************************************************************


Step 1: Grate the soap and put in large bowl.
**I find that one bar of Fels-Naptha is about 2 cups.
Step 2: Measure out 1 cup of borax and 1 cup of soda into large bowl.
Step 3: Mix ingredients together and put into storage containers!
I use 2 Tablespoons for a large load and I have a top loading washer. And here is the cost breakdown for you analytical people like me :)
1 box of Baking Soda (6 cups) = $3.99
1 box of Borax (9 cups) = $4.99
1 Batch = 1 cup Borax + 1 cup Soda + 1 bar of soap
1 Batch = $0.55 + $0.67 + $1.50 = $2.72
You can get about 30 loads per batch which brings the grand total per load to $0.08!
I've been using this for over a year now and have not noticed any difference in the cleanness of my clothes. Also, it only takes a few minutes to make.