Did I mention that couscous is so good! If you haven't tried it yet, you are missing out. This post will end my week of making couscous. If you'd like more couscous recipes you can try
basic couscous
and
risotto style couscous
. Those are the savory versions of couscous that I've made, but I wanted to make a sweet version so here it is. I call it Banana and Brown Sugar Couscous. Clever name, right?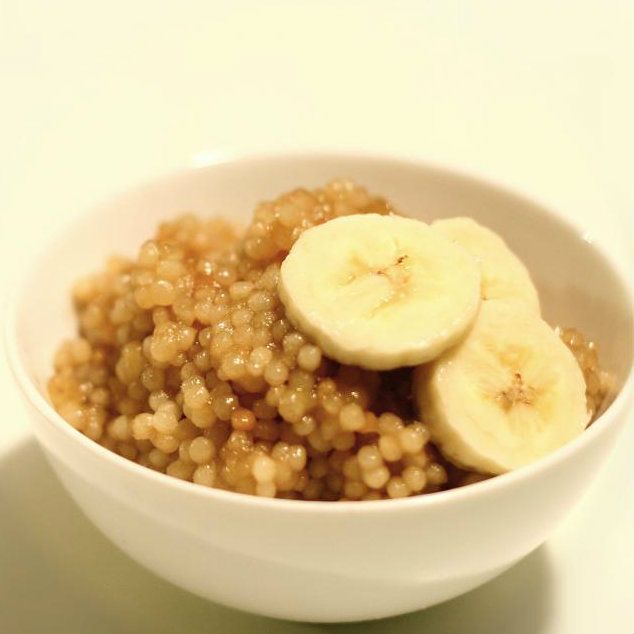 Banana and Brown Sugar Couscous 1c. Pearl Couscous
1
¼
c. Water
1T Butter
3T Brown Sugar
1 Mashed Banana
Bring water to boil and add couscous. Reduce heat to low and allow couscous to simmer for 8-10 minutes (or until all liquid is absorbed). Make sure to stir occasionally so the couscous does not stick to the bottom. After couscous is cooked, melt butter in medium sized frying pan on medium heat. While butter is melting, combine the couscous, brown sugar, and banana. You can combine them in the pot you cooked the couscous in. No need to dirty another dish. Once butter is melted and warm you can pour in the couscous mixture. Spread it as thin as possible. Let sit and fry for a minute or two and then flip or stir it. Cook until brown sugar is melted. And voila! You're done. If you don't like banana you can simply leave it out. Hope you enjoy.